November 6, 2006

Those wild & whacky Euros
Posted by Mitch Kokai at 8:09 PM
It seems some Europeans resent the fact that British workers are allowed to work more than 48 hours per week.
The EU's Working Time Directive, passed in 1993 as a health and safety measure, caps the workweek at 48 hours. Most of the EU's 25 members signed on to it, but the U.K. and Malta have always exercised the option to opt out. Many members, however-and particularly France-say the opt-out option gives those countries an unfair advantage. They want it eliminated-and are proposing legislation to do just that.
In other words, it's not fair that Britons are willing to work harder than continentals. The latter group won't be satisfied until the UK's 5.4 percent unemployment rate climbs to the 7.9 percent rate inside the "Eurozone."

The Green Challenge Food Diet
Posted by Dr. Terry Stoops at 6:35 PM
Slate Magazine reports that it takes 17 percent of the fossil fuel consumed in the United States to produce the food we eat. That is 3/4 of a ton of carbon dioxide emissions per person!

I am ok with this, given that humans actually need food to survive. And I am going to skip the organic, herbivore diet recommended by the author. Instead, I will continue to eat large, glorious pieces of meat and plenty of processed food. Who's in?
Fred Barnes on Shuler
Posted by Mitch Kokai at 4:29 PM
In his 11th hour election column, Weekly Standard executive editor Fred Barnes offers these thoughts about athletes-turned-politicians:
Professional athletes sometimes make good candidates. Sometimes they don't. Jack Kemp, the former quarterback for the Buffalo Bills and San Diego Chargers, turned out to be a terrific candidate for a House seat from New York and an influential figure in changing national economic policy. On the other hand, there's former wide receiver Lynn Swann of the Pittsburgh Steelers. His race this year, as a Republican, for governor of Pennsylvania has not gone well. But there's also Democrat Heath Shuler, who failed as a quarterback for the Washington Redskins and New Orleans Saints, but is favored to capture the House seat in North Carolina now held by Republican Charles Taylor. Shuler is not your average Democrat. Shuler is a bit of conservative who calls himself a born-again Christian and a pro-lifer. If he wins, it will be interesting to see if gets along with Nancy Pelosi.
Monkey time
Posted by Mitch Kokai at 3:32 PM
I wondered this afternoon why TIME had chosen this particular week to publish a story about monkeys running wild in India.
Then I read the opening paragraph:
Most of the world's big cities face a basic set of problems: traffic, pollution, crime. Then there is Delhi, which has an urban challenge that's nearly unique: too many monkeys. Hungry rhesus macaques roam the streets and even the subway, leap through treetops outside grand government buildings and scale fences around offices and private homes, searching for open windows and accessible food. Even Delhi's police headquarters has been raided by a monkey gang.
Macaque ... macaque. Haven't I seen that word in recent weeks? Does it have something to do with November 7?

Divided government and fiscal restraint
Posted by Joseph Coletti at 3:02 PM
Republicans may have gone Buck Wild, but the solution is not divided government, but the establishment of an entrepreneurial, market-driven alternative to the welfare state that makes government expansion unpopular and irrelevant writes Chris Pope.
there is no standing athwart public opinion yelling "Stop!"
We don't need divided government, to slow spending increases. We need government unified in pursuit of market solutions. The same law that gave us Medicare drug coverage, not only did so in a relatively market-friendly way, but also made HSAs available for most of us. Under divided government, either there would have been no HSA solution or the Medicare expansion would have been larger and less market friendly. (Do you really think the president would have vetoed it?)
Ballot Babel
Posted by Paul Chesser at 2:38 PM
The North Carolina Institute for Constitutional Law today filed a lawsuit against the state because of confusing language that was supposed to explain Amendment One, or "tax-increment financing," on ballots in the 2004 election.
Bonds Bust Budgets, Too
Posted by Joseph Coletti at 2:14 PM
Chris Edwards of the Cato Institute cites four problems with bonds
We're still paying interest on outstanding bonds
Bonds are more expensive than cash

Bonds make government finance less transparent
Governments already have huge unfunded liabilities for retired state employee pension and health benefits, Medicaid, Medicare, and Social Security

California cities, the Terminator, and Carbon Dioxide
Posted by Dr. Michael Sanera at 1:29 PM
Here is the way several California cities are reacting to the Governor's attempt to stop global warming. They are racing to beat the implementation of his anti-carbon dioxide statutes, January 2007.
COAL: Calif. cities lock in contracts through 2027 before law takes effect
E&E Publishing

Several California cities recently acceded to Intermountain Power Agency's request to renew contracts for coal-fired power because California's new greenhouse gas law will ban such actions once it takes effect Jan. 1, 2007.

The public utilities advisory board of Riverside, Calif., voted unanimously last week to ask city officials to renew their electricity supply agreement with Utah's IPA beyond 2027.

Burbank officials also voted last week to extend their contract with the utility to 2044. Meanwhile, power managers for Glendale and Pasadena said they would ask their cities to do the same within the next three weeks. Anaheim officials are weighing what to do, a spokesman said.

The cities' current contracts with the utility are not set to expire until 2027, but IPA officials said they needed to know now if the cities wanted to extend the agreements because of the looming implementation of SB 1368. SB 1368, designed to cap greenhouse gas emissions from some industries in California, requires the state to cut GHGs by 25 percent. It passed as a companion piece to other legislation this year. A state Assembly version of the law, AB 32, could take several more years to implement.

Officials from the various cities said that they had been paying off capital costs to construct the Utah power plants since the late 1980s and that if they did not renew now they would lose the right to buy power for about 50 percent less once those costs were paid off in 2027 because of the passage of SB 1368. "It would be akin to paying off the mortgage to your house only to have it revert to the previous owner," Pasadena Water & Power General Manager Phyllis Currie said (Janet Wilson, Los Angeles Times, Nov. 4). -- RJD

I'll bet Drew Cline knows some of these folks
Posted by Mitch Kokai at 1:27 PM
TIME highlights the Free State Project in New Hampshire.
Response to Pajamas Media
Posted by Jon Ham at 12:50 AM
The People's Cube responds to Pajamas Media with a blog conglomerate of its own: Gulagosphere. My favorite part: It's "Powered by Nyetscape".
Gulagosphere will be a worldwide network of Party organs promoting the Greater Good™ by relentlessly propagandizing progressive Party values to the world's toiling masses (and fighting capitalism at the same time).
Re: global warming
Posted by George Leef at 12:15 AM
I second Michael's recommendation of Professor Reisman's article. His argument is that the attempt to stop global warming will necessarily curtail the economic growth and technological progress that is our best means of coping with all sorts of problems we may confront, not the least of which is the possibility of global cooling and another ice age.

This issue is strikingly similar to the controversy over tax increases. The advocates of tax increases assume that the only thing that happens is that the government gets more money to spend on good programs. The trouble is that the private sector would have done far more good if the resources had been left there. With regard to climate policy, a reduction in carbon emission is similarly assumed to be the only thing that happens. Reisman shows that to be erroneous.
Global Warming
Posted by Dr. Michael Sanera at 11:50 AM
The Mises Institute article today by David Reisman is a review of Sir Nicholas Stern's report on the economics of global climate change.
Here is a sample:
Whether or not they are aware of it, in attempting to combat alleged global warming, Sir Nicholas, and the rest of the environmentalists, are urging a policy of deliberate counteractive global climate change by the world's governments. They want the world's governments to change the world's climate from the path that they believe it is otherwise destined to take. They want the world's governments to make the earth's climate cooler than they believe it will otherwise be as the next two centuries or more unfold. But their policy of climate control is the most stupid one imaginable. It's more stupid than a modern-day equivalent of a savage's attempting to control nature by the sacrifice of his goat.

The reason it's more stupid, much more stupid, is that the goat that they want to sacrifice is most of modern industrial civilization — the part that depends on the 80% of the carbon emissions they want to eliminate, and which will not be replaced through any magical power of words to create and control reality, however much they may believe in that power. It is precisely modern industrial civilization and its further expansion and intensification that is mankind's means of coping with all aspects of nature, including, if it should ever actually be necessary, the ability to control the earth's climate, whether to cool it down or to warm it up.
James Taylor is way jealous
Posted by Joseph Coletti at 11:49 AM
Uncle Kracker (from my home town) and Kid Rock are campaigning with Laura Bush in Michigan for Senate candidate Mike Bouchard.
His party 'hellbent on losing it'
Posted by Paul Chesser at 11:06 AM
Sci-fi writer and Rhino Times columnist Orson Scott Card, a Democrat, says "there is only one issue in this election that will matter five or ten years from now": The War on Terror.
History tends to repeat itself...Sort of?
Posted by Michael Moore at 10:55 AM
In The State today, out of South Carolina this article states that North Carolina is trying to steal water? Ok, I don't think this will lead to a battle between the South Carolina and North Carolina Militias, that's why we are not under the Articles of Confederation any more. Can't we all just get along?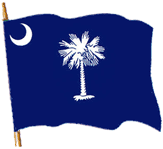 Mike Easley, noted Catholic, expert on religion and personal gain...
Posted by Dr. Karen Y. Palasek at 10:39 AM
Did we know that St. Francis of Assisi is Mike Easley's patron saint? We do now, thanks to extended statements by Mike and a highly publicized recent visit to Notre Dame (nominally a Catholic University). Why did Easley feel the urge for a sudden and sanctimonious display of faith? Well, he did it, he says, to criticize those who cite faith for personal gain.
Whew! I almost thought for a minute that that is what he is doing. But no, he is suddenly attempting to convince anyone who isn't paying attention that he is indeed authentically Catholic, and has long been part of an unwelcome minority in the state (see the pull-quote stats a handy staffer dredged up) so that the gullible voter will not be swayed by proclamations of faith from the other side. Thanks for straightening us out, there, Mike.
Leadership change, win or lose?
Posted by Paul Chesser at 10:19 AM
North Carolina 10th District Rep. Patrick McHenry is among those who seem to think it's time for House Speaker Dennis Hastert to be replaced, according to The Washington Post:

"I believe that members have the highest regard for the speaker, his honesty, his integrity and his high ethical standards," said Rep. Patrick T. McHenry (R-N.C.). "But the last two years have been very tough for us as a majority. There's no doubt about that. Certainly we need to have a better direction, vision and drive than we've had during the 109th Congress."
Re: At it again
Posted by George Leef at 09:09 AM
Terry,

It seems to me that "charitableness" has nothing to do with this situation. I think it turns on gullibility.

BTW, I also tried carrier pigeon, but the poor bird became completely disoriented flying over the place. Its simple brain couldn't handle all the vaporous progressive education thinking wafting up.


One reason Reagan made them mad
Posted by Mitch Kokai at 08:29 AM
I finished last night Steven J. Hayward's The Age of Reagan: The Fall of the Old Liberal Order 1964-1980 (Prima, 2001).
It's not a biography of the 40th president; Hayward's book instead serves as a political history of the United States from the time of Johnson's landslide election win to the time of Reagan's first presidential election.
Hayward sprinkles plenty of useful observations within the book's 717 pages, but I figured I would highlight one: the discussion of supply-side economics:
Liberals who worship at the shrine of progressive income tax rates hated the implication that lower marginal tax rates would generate higher revenues from the rich. Liberals were apoplectic when supply-side advocates began pointing to the impressive results of President John F. Kennedy's tax cuts in the early 1960s. But the most profound impact of supply-side economics was also its most subtle: Supply-side economics represented a fundamental rejection of the "limits to growth" viewpoint that had come to be the dominant theme of liberalism. Suddenly it was conservative Republicans who were able to say, "Let's get this country moving again," and it was liberal Democrats who took on the crabbed countenance of Herbert Hoover.
You don't see this every day
Posted by Hal Young at 07:56 AM
The Concord and Kannapolis Independent Tribune reported on a candidate forum for the Cabarrus County school board. Asked what should be done about improving test scores, there were the usual ideas about more funds, more talk, more programs, and so forth. One candidate stood out, though:
Thomas Hill, an electrician running as a Libertarian in the non-partisan race, hasn't heard anyone ask what role parents and students should be playing in raising test scores.

"If you want to raise test scores and the level of education of our students, support free market alternatives such as home schooling and private schools," Hill said. "The school board's role should be respecting the parent's right and responsibility to educate their children."
Right on, Tom.